Are we in Santa Monica, enjoying drinks and snacks created for the gods, or are we in Örebro? Difficult to know. It's easy to imagine that we have just stopped off at the Mojo restaurant on the way in from the pier. We may have cycled round a bit on the promenade. Taken things easy. Here inside, at the perfect temperature we can now enjoy the atmosphere while we order our drinks. It's electric. The evening has begun. Everything is OK.
"I asked if they had gin. They replied that they had sixty!!"
Örebro's Ingeborgs restaurant and bar stocks sixty varieties of gin. That's really something. What do they do with them all? The drinks are fantastic, of course, but probably the best thing about Ingeborgs is the incredibly good food, the French courtyard that transports you to an environment with the perfect temperature where you feel sure you might catch sight of Corsica in clear weather. These are just several examples of absolute world class in Örebro. Aiming to be the best is an intelligent move.
Inside the Saluhall market hall, you have to look for a table. The chaotic seating is part of its charm. The After Work gang at the long tables sit alongside customers lounging on the sofa drinking a Ristretto or waiting for their takeaways. Here you are welcome to order the best cocktails in central Sweden from Chilango which specialises in South-American drinking experiences. Meu Deus, que caos!
Meet Meagan Nouis
Meagan Nouis was born in the United States but has wanted to move to Sweden for many years. She has always felt a connection to the country and studied the swedish language back home in the US. In 2019, she took the big step and moved to Örebro – and her new city did not disappoint.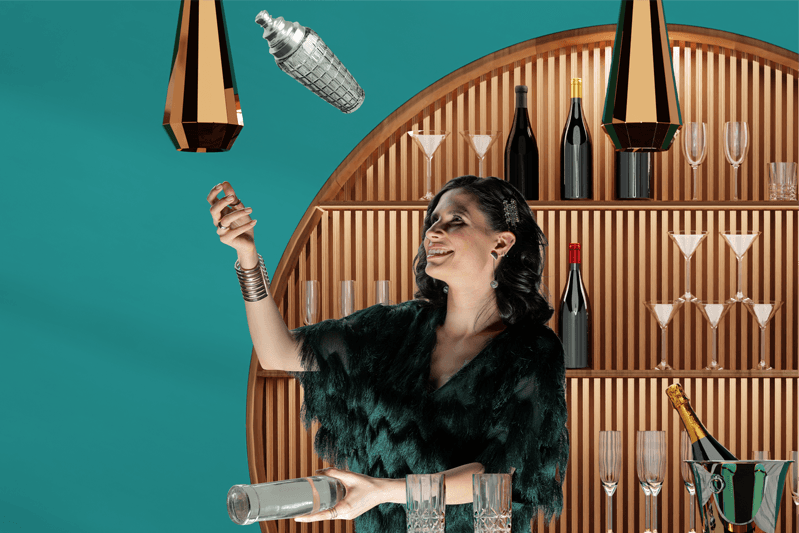 Meagan moved to Sweden for the first time in the summer of 2014. Back then, she lived in Stockholm for three months.
"I just felt like 'this is for me, I need to be in Sweden'. My family was wondering why I would leave the states. I can't explain it. It's a gut feeling. If you have experienced it, then you know."
After a couple of years back in the US, she felt that her three months in Sweden wasn't enough and decided to move back. Her plan was to study, and the University of Örebro stood out the most. She also felt she could get much more for her money in Örebro than in Stockholm where she had lived before. Thus, she moved to Örebro. Except for knowing about the university and the apartment prices, the city was quite unknown to her.
"I came here blindly. I had only seen some photos. But I like to visit places without knowing too much about them before."
Today Meagan is glad she decided to move to Örebro. She has now lived here for 2 years and she absolutely loves it.
"I love walking down Stortorget (Örebro's biggest square). There are so many people, and all the restaurants that's popping up. It really feels like a lively city."
The biggest adjustment for Meagan after moving to Sweden was the darkness in the winter. Born and raised in Minnesota, she was used to the cold. But the darkness was a surprise. Although the Swedish winter might be dark, it offers some great experiences.
"Something I had never done before was cross-country skiing on the frozen lake Hjälmaren. It's so busy there, everyone is renting skates. That was really cool. I had never seen anything like it."
If you're living outside of the EU and thinking about moving to Sweden, Meagan has one advice – stay here for longer than a year. It makes things much easier for one simple reason, you can get a social security number.
"You need it for everything. I tried to read an article in the local newspaper, but I couldn't because I needed a social security number to sign up."