It's great to be smart – to make smart moves. It's smart to move to a place that's just right – a place that's doing well, has great energy and is a match for you. Relocating to Örebro is a smart move. Do yourself a favour and level up.
The Greater Örebro area is a melting pot where it's hard to tell if the place has shaped the people or the people have shaped the place. It's a place with a big city pulse and a picturesque backdrop. Here you'll find the 280 km Bergslagsleden trail as well as Open Art, an art exhibition that takes over the whole city. There's a national centre for applied artificial intelligence as well as a limestone quarry that offers crystal clear water to swim in. You'll also find the Swedish Chamber Orchestra and 29 different sports practiced at the elite level. Greater Örebro has Sweden's most modern school of medical sciences adjacent to the country's best hospital, an archipelago made up of 250 islands, a fantastic start-up scene, incredible restaurants and a castle on an island in the heart of the city.
 
The Greater Örebro area is in the middle of Sweden, and the city of Örebro has 12 municipalities and 300,000 residents. When you're in Örebro you're close to just about everything: your workplace, the city centre, Oslo, Stockholm and the wilderness. You can live in the city and still be close to nature, or live in the countryside and be close to city life. Just 10 minutes from the city centre is Örebro Airport offering short flights to London and almost all of the idyllic Greek islands.
 
Welcome to the Greater Örebro area, the place for you if you're looking to combine the advantages of a city with a simpler life. You'll have more time to pursue your leisure activities, be with your family and do whatever you like. It's hard to put your finger on it, but when you get here you'll feel the spark. It just feels right. And when it feels right, it's a smart move.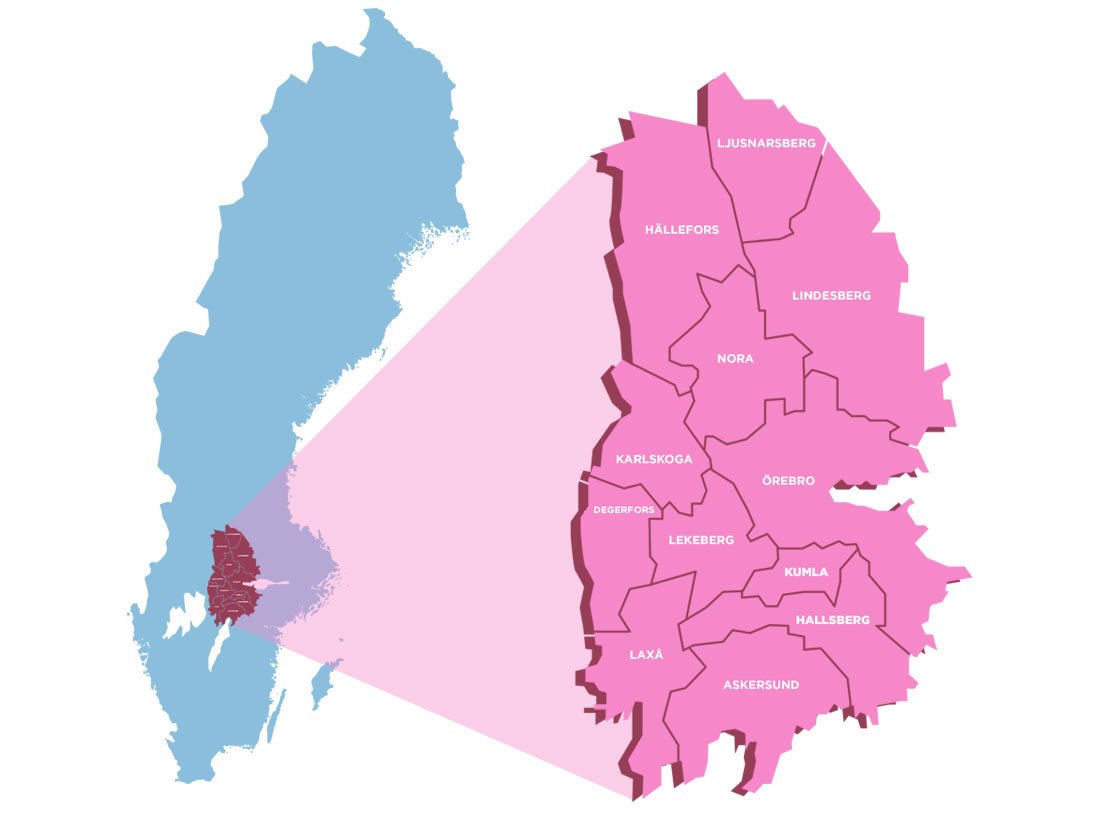 Read more about the greater Örebro area
Availability
We want as many people as possible to use this website. Therefore, it is valuable for us to know about any shortcomings so that these can be remedied. If you find something that can be improved, contact us.