The Örebro initiative, AI Impact Lab, is an important node in AI Sweden, the Swedish National Center for applied Artificial intelligence. It is, of course, both intelligent and a pretty fair statement.
AI Impact Lab brings together academia, companies and public organisations into an innovation system that accelerates AI development in the region, which has made us an AI hub in Sweden. There is also AI.ALL that provides industry in the region with an opportunity to pursue concrete development projects within artificial intelligence and autonomous systems in collaboration with the internationally-recognised cutting-edge expertise from researchers at Örebro University.
Put simply, this means that this is where AI is happening and this is where both national and international companies and their partners in artificial intelligence will establish themselves. But this will, of course, require lots of smart AI enthusiasts. Are you smart or do you want to be smart? Come and make a difference with the next best AI solution.
Meet Amy Loutfi
There are cool people, super-cool people and then there's Amy. In everyday life she's a professor of information technology at Örebro University, runs her own research group and is Vice Rector of AI and Innovation. And – as if that wasn't enough – she's also one of the experts working for Omstartskommissionen (the Restart Commission designed to give Sweden a flying start following Covid) and one of Europe's leading authorities on AI.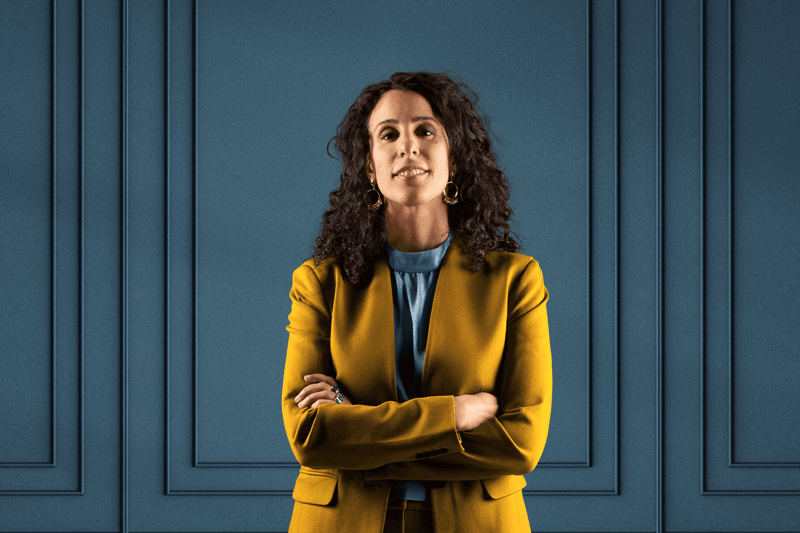 Amy Loutfi grew up in Saint John, Canada, where she studied for a Master's degree in electronic engineering. Towards the end of her course, she came into contact with Örebro University by chance and decided it was where she wanted to be.
"I knew nothing about Sweden and nothing about Örebro. I could hardly even pronounce the name of the city! The only thing I had seen about Sweden was the film The Hunters. My Mum immediately said: you're not going there!"
Luckily for us, Amy didn't listen to her Mum.
When she arrived in Örebro in 1999 the number of courses taught in English was relatively small, with one of the few being a course in AI. So that's what happened, and today Amy is one of Europe's most successful female researchers in her field as well as being Vice Rector for AI and Innovation at Örebro University.
"Engineers need a palette of different solutions from which to draw inspiration. The more diversity there is in the profession, the richer that palette becomes."
The older she has become, the more she has realised the role that the fact that she is a woman has played in her career.
"Being both a woman and an engineer has shaped a lot of what I do. I love being an engineer because it's about solving problems. Engineers need a palette of different solutions from which to draw inspiration. The more diversity there is in the profession, the richer that palette becomes."
But in order to attract female students we need to talk about technology and the engineering profession in a different way.
"There is a way of presenting technology that I think doesn't make it seem as exciting as it really is. There's a way of describing engineers that I wouldn't relate to myself. If someone had said to me 'If you want to save the world, contribute to sustainability and help others, then you should be an engineer,' then I might have chosen to become an engineer a lot earlier in life.
"We need to stop asking the question 'how can we get girls to be interested in technology?' and instead ask the question 'how can we make technology interesting?'".
Having lived in Örebro for 20 years, Amy has seen it change from a medium-sized city to a place where there's always something happening – a place where outdoor cafes, concerts and networks are popping up everywhere.
"The Örebro I came to 20 years ago no longer exists. And while there's a lot going on in town, I also appreciate how easy it is to get around by bicycle and get into the countryside which is very close by."